BNR - Zlatna Trakia folk ensemble - Haskovo celebrates 35 years with a spectacular performance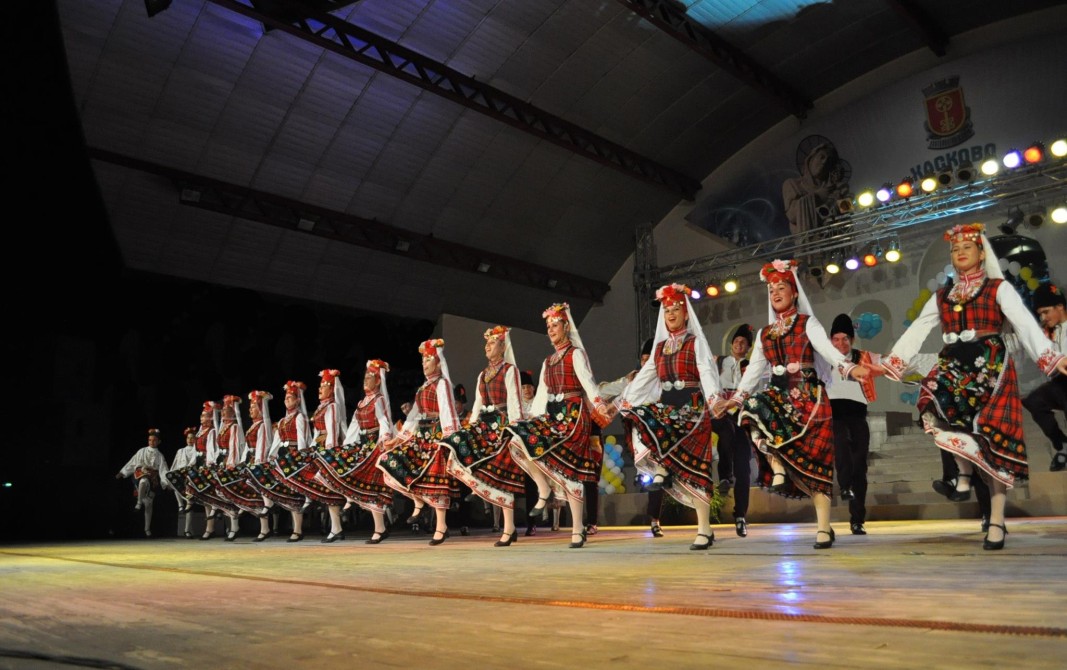 01.03.2023 | Zlatna Trakia
On the occasion of its 35th anniversary, the "Zlatna Trakia" folk ensemble - Haskovo is preparing a spectacular concert-performance to properly celebrate this holiday. The concert will feature all of the current dancers in the ensemble, as well as many of the veterans. The number of "old" dancers remains a secret, but promises an event that will fill the hearts of the audience. Intensive preparations are underway for the concert and many rehearsals are held to confirm the quality of the dancers and the beauty of Bulgarian folk dances. Former dancers from all over Bulgaria will join the show and show the magic of Bulgarian folk art.
The anniversaries, under the leadership of the principal artistic director of the ensemble Zlatka Timonova, embark on this adventure with the biggest smiles and desire to show what the former dancers can do, face the current ones and create a great compilation of memorable moments, intertwining past and present.
The festive concert will be in the concert hall of the ONCH "Zarya - 1858" Haskovo from 6:30 p.m.
The dancers will celebrate their holiday with new costumes and props, thanks to the municipality of Haskovo and the Ministry of Culture.
35 years ago, Zlatka Timonova from Haskovo, who at that time worked in Pazardzhik, was invited to return to Haskovo to found a dance school in the "Zarya" community center. Thus the school started with about 30 children. After less than a year, Timonova was invited to the Pioneer House - Haskovo to form a folk ensemble. She accepted the challenge, and from there the large group "Golden Thrace" started. At that time, it was called a children's and youth ensemble "Trakiiche".
https://bnr.bg/kardzhali/post/101780150/ansambal-zlatna-trakia-haskovo-otbelazva-35-godini-s-grndiozen-koncert
Listen more in the attached audio file below.
https://stream.bnr.bg/storage/RadioKardzhali/2023/News/02/180223%20%D0%91%D0%A7%20%D0%97%D0%9B%D0%90%D0%A2%D0%9D%D0%90%20%D0%A2%D0%A0%D0%90%D0%9A%D0%98%D0%AF%20%D0%9D%D0%90%2035.mp3

18.02.23 | Bozhidar Cholakov | BNR - Kyrdzhali